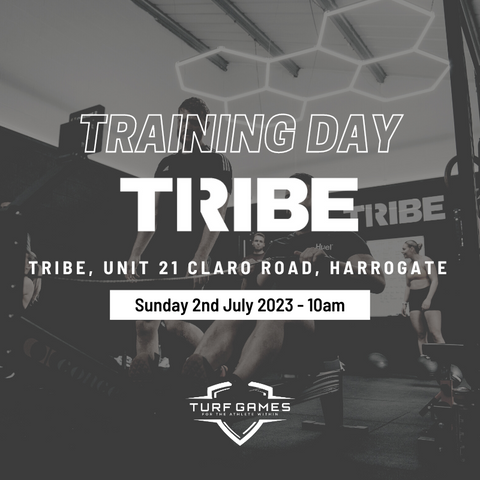 Training Day - Tribe Athletic - 2nd July '23
Description
Sunday 2nd July - Want to test out the London Summer Festival workouts before the big day? Then book your spot at this final training session before the Turf Games Summer Festival.
If you're competing then gather your team and join Tribe Athletic for a practise session running through the workouts and any tips to manage them on the day.
This is open to anyone, not just people who have signed up to the Summer Festival, but to anybody who is keen to experience the Turf Games style of training.
Sunday 2nd July
Arrive from 10am; finish by 12pm

Location: Tribe Athletic, Claro Court Business Centre, Unit 21 Claro Road, Harrogate, HG1 4BA
Bring your own water and a towel, if needed


Session will run for approximately 1 hour

Open to guys and girls of all different levels of fitness